Introduction
Features for Octo to be desirable in enterprise environments include support for:
SQL Views to simplify complex underlying data relationships to convey meaningful information
Paginated reports for administrative and regulatory reports
Dashboards for real-time analytics
Given the popularity of the Microsoft Windows ecosystem, the set of tools PowerBI Desktop, PowerBI Report Builder, and Excel have a large user base and between them provide the needed functionality. The PowerBI tools integrate with Windows Authentication, connecting the ability to view reports with a user's identity.
ALL SAMPLE DATA SHOWN HERE IS FICTITIOUS.
PowerBI Desktop
With PowerBI Desktop you can create web-based interactive dashboards and front-line applications for decision making. The following screenshots show the creation of a sample report of allergy data in a VistA application. Rocto supports the standard PostgreSQL ODBC driver.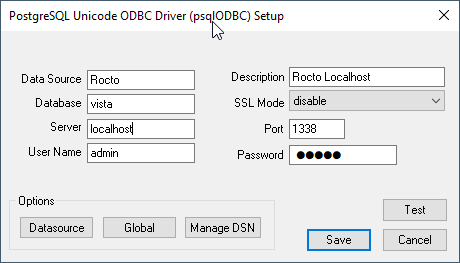 FIGURE 1: ODBC CONNECTION DIALOG

FIGURE 2: SELECT DATA SOURCE FROM POWERBI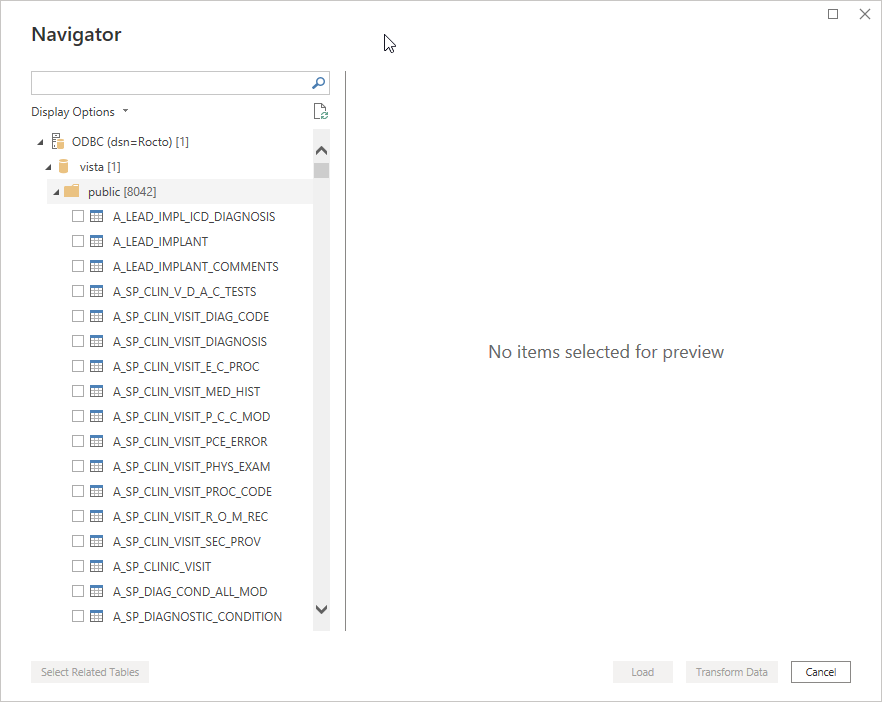 FIGURE 3: NAVIGATOR: NAVIGATE TABLES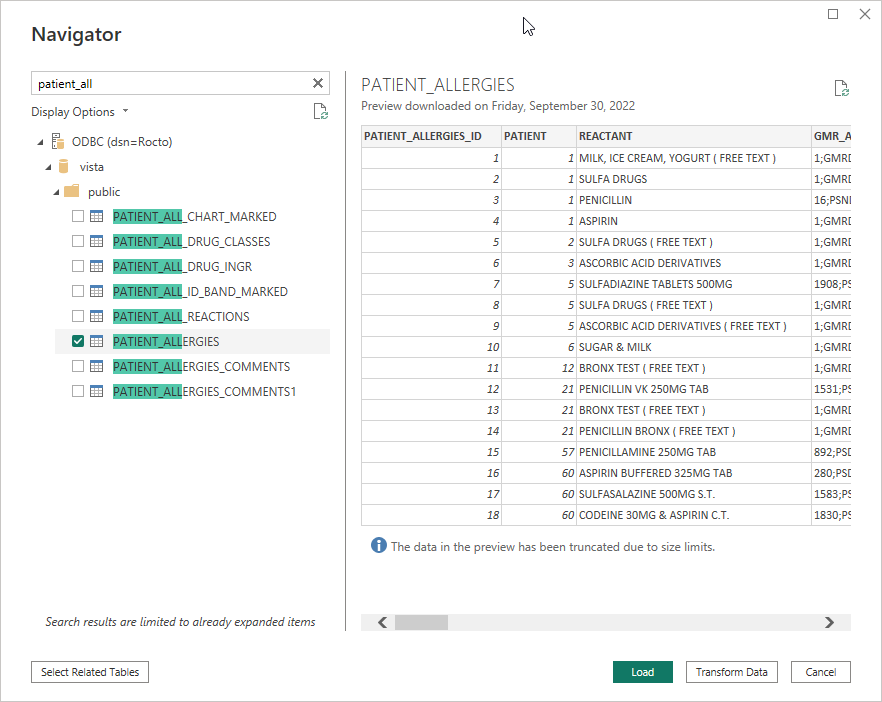 FIGURE 4: NAVIGATOR: TABLE DATA PREVIEW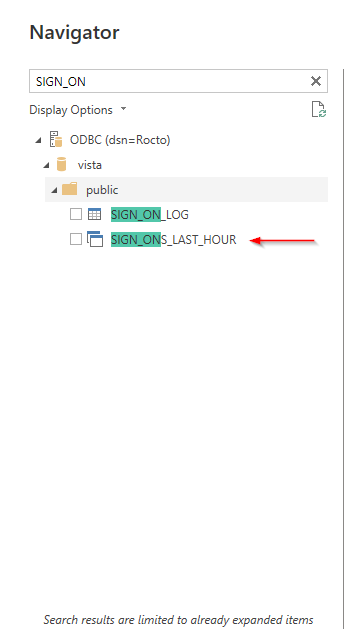 FIGURE 5: NAVIGATOR: VIEWS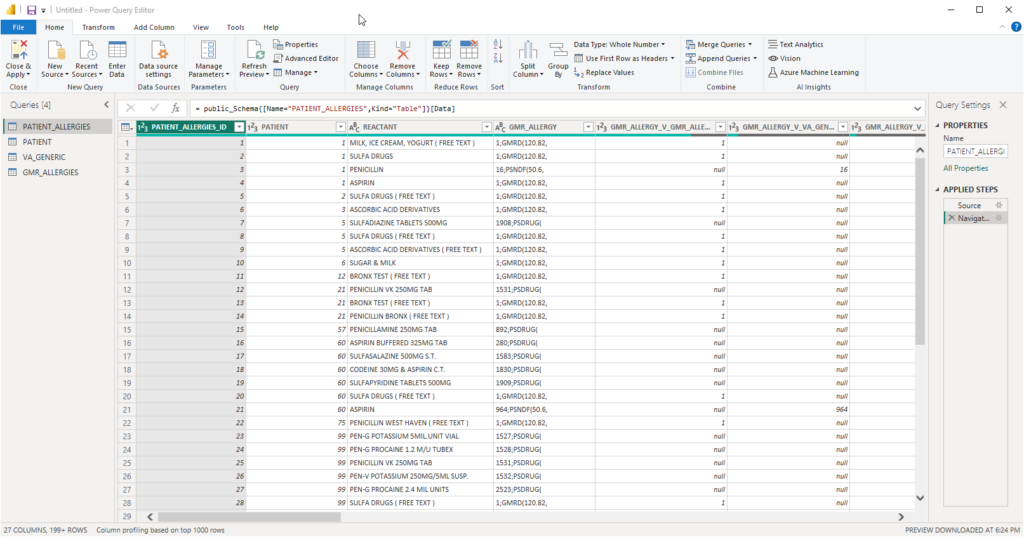 FIGURE 6: TRANSFORM DATA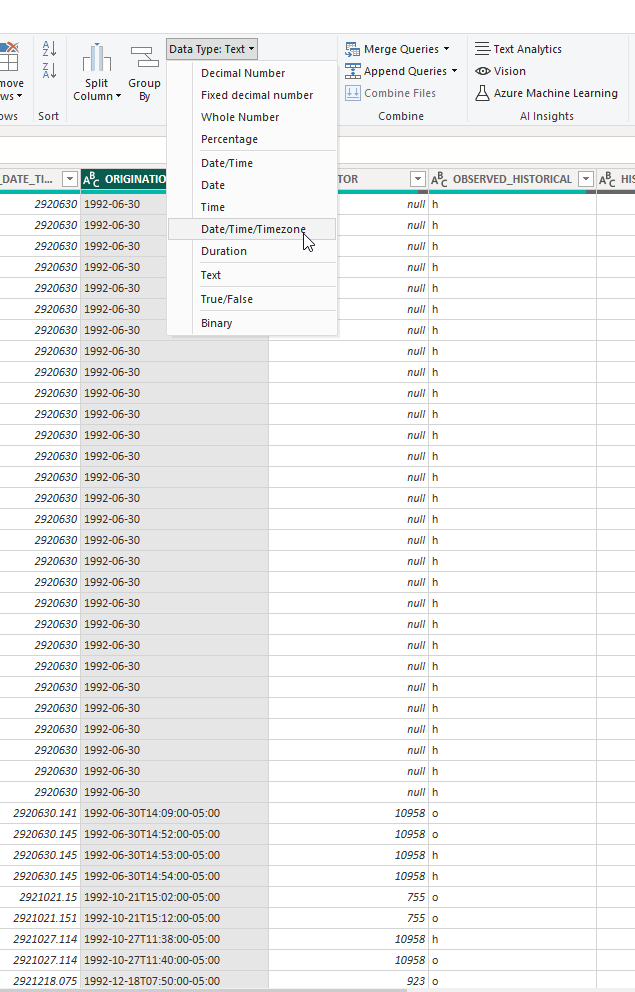 FIGURE 7: TRANSFORM DATA: CHANGE DATA TYPE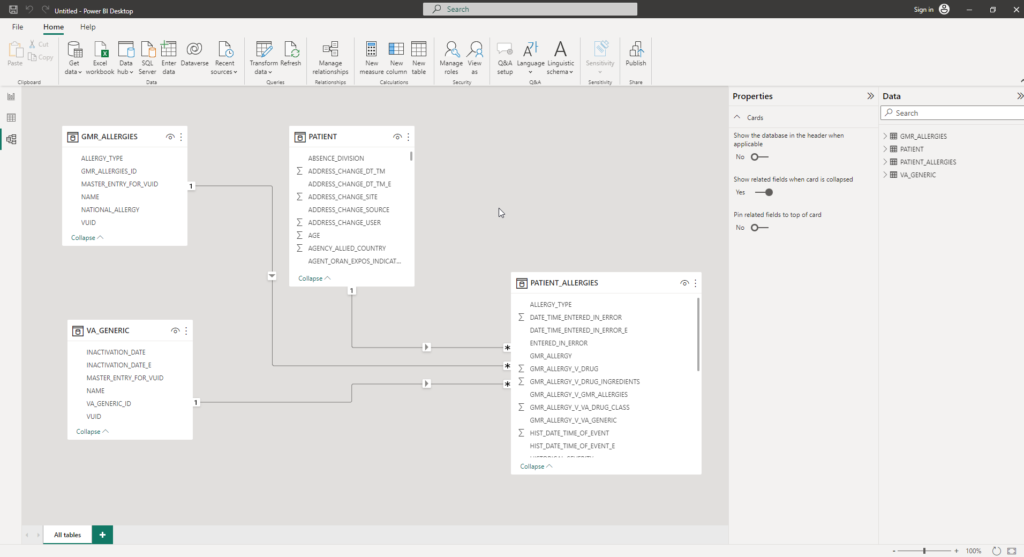 FIGURE 8: RELATIONSHIPS VIEW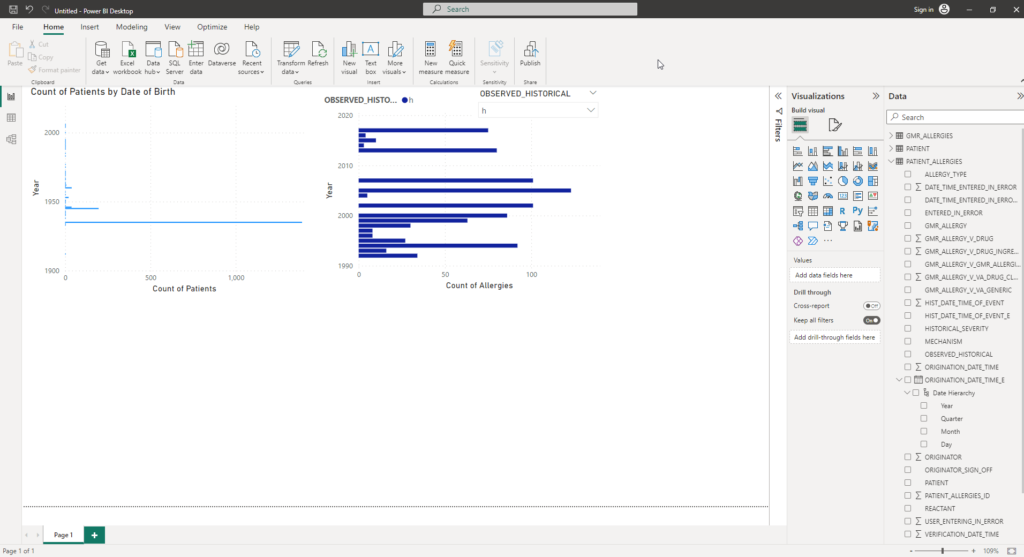 FIGURE 9: SAMPLE REPORT
PowerBI Reports Builder
PowerBI Reports Builder creates reports to be printed or shared as PDF documents.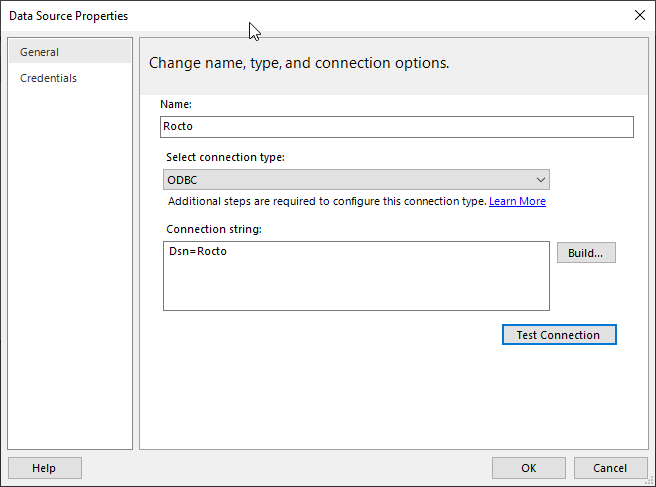 FIGURE 10: REPORT SOURCE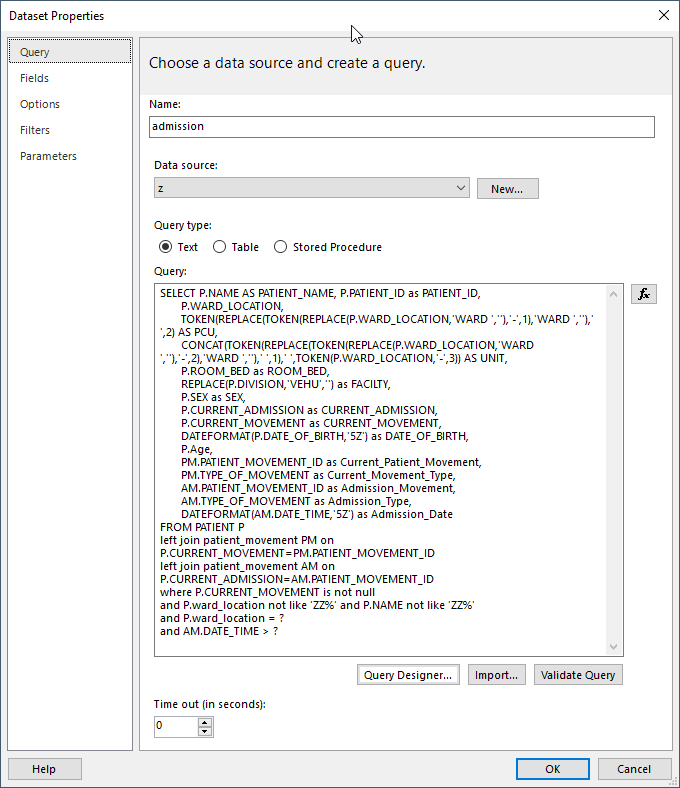 FIGURE 11: REPORT QUERY DEFINITION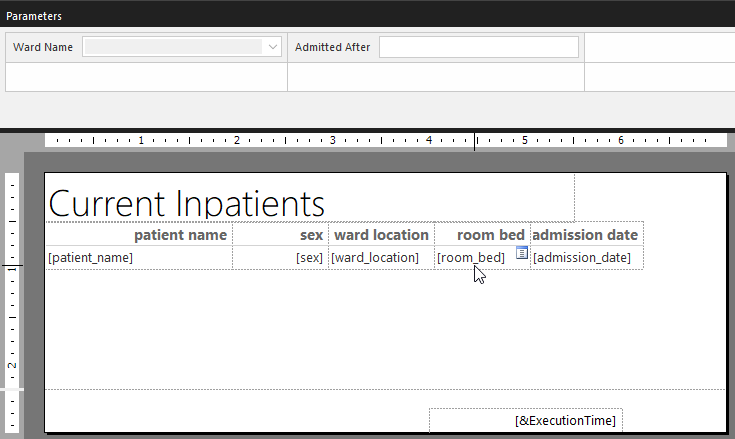 FIGURE 12: REPORT DESIGNER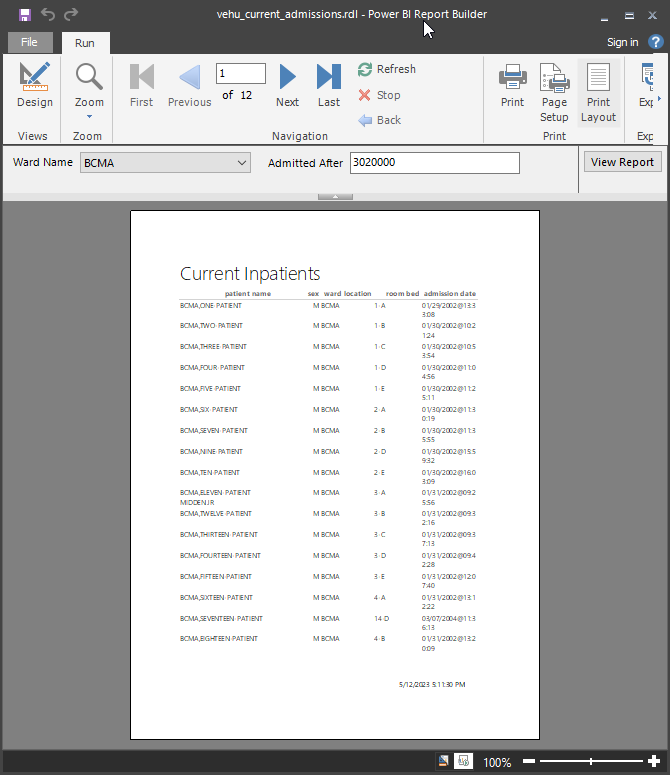 FIGURE 13: FINAL REPORT
Excel
Excel is perhaps the most popular spreadsheet. The visual database tools work well with Octo. Here are some screenshots illustrating various operations with the visual database tools.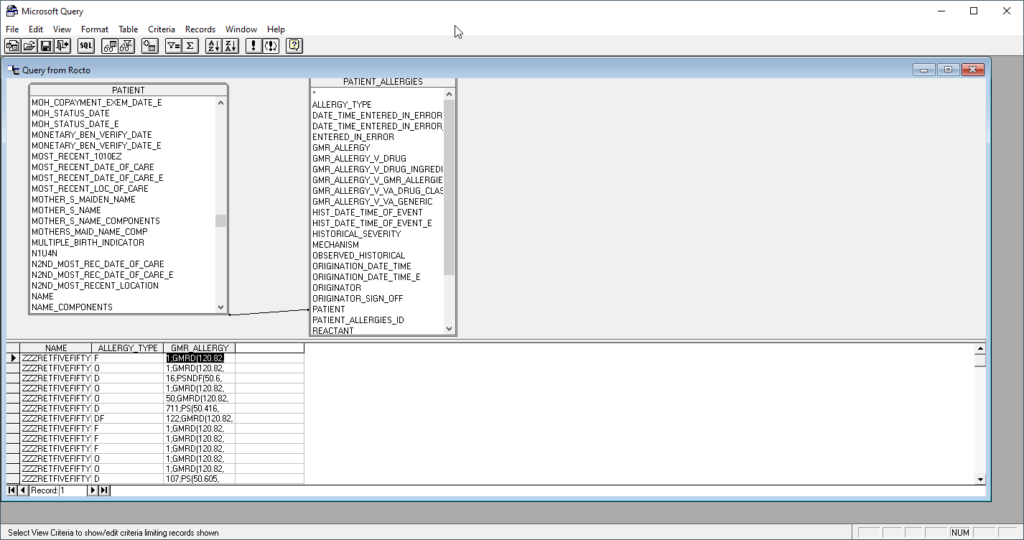 FIGURE 14: MICROSOFT QUERY LINKING PATIENT AND PATIENT ALLERGY DATA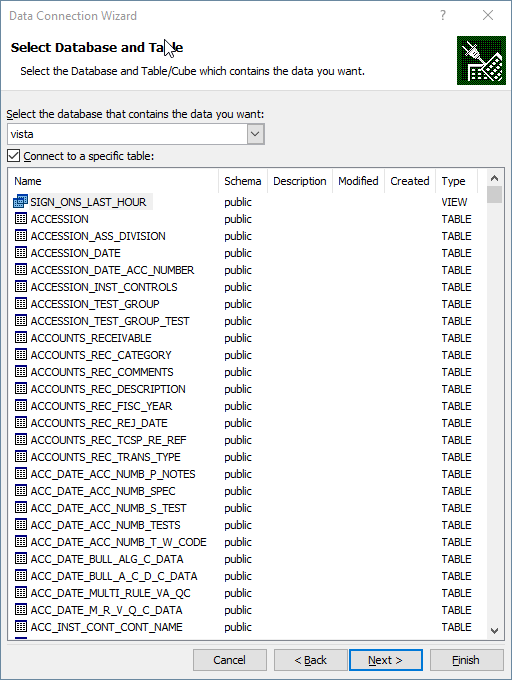 FIGURE 15: DATA CONNECTION WIZARD SHOWING ALL THE VISTA TABLES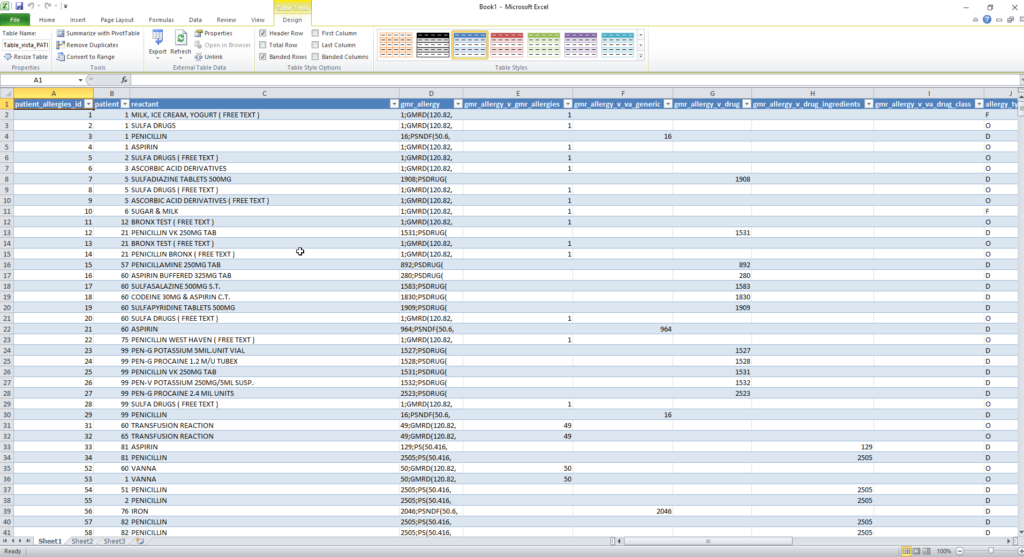 FIGURE 16: EXCEL SINGLE TABLE DATA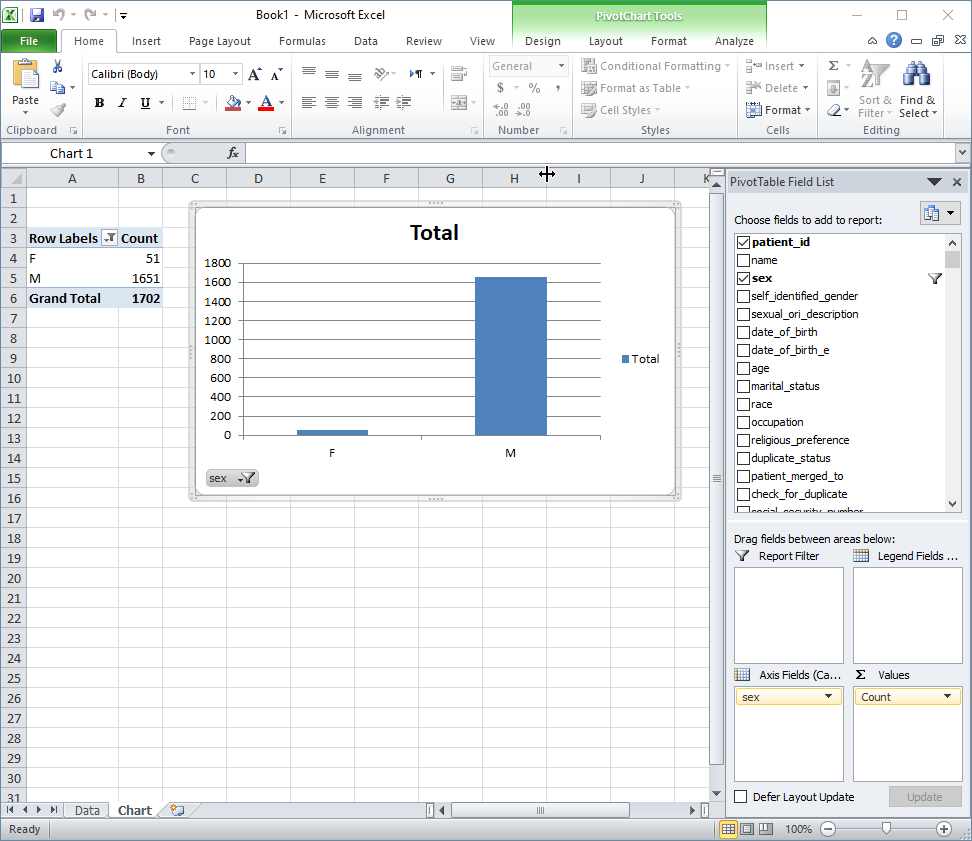 FIGURE 17: EXCEL GRAPHING DATA FROM PATIENT FILE
Conclusion
If you have PowerBI Desktop, PowerBI Report Builder and Excel on your computer, you can use the Docker Octo VistA VeHU image at https://hub.docker.com/r/yottadb/octo-vehu to run the examples for yourself, and much more.
The command:
docker run -d -p 2222:22 -p 1338:1338 -p 8089:8089 -p 9430:9430 –name=octo-vehu download.yottadb.com/yottadb/octo-vehu:latest-master
will start the Docker image, with Rocto at TCP port 1338 listening for incoming connections.

Happy New Year and Welcome to the New YottaDB Web Site

2017 was an eventful year for YottaDB, LLC. We built a company from scratch, which turned out to be a more complicated endeavor than we had anticipated, but we now have all the trappings, including an office, a team, servers, a domain name, e-mail service, telephones and web site (for which I'd like to give a shout out to the folks at Zer0 to 5ive who made this new web site possible). Most importantly, we have software! YottaDB r1.00 and r1.10 demonstrated our ability to bring you the same high-quality software and support you have come to expect from the founding YottaDB team over the many years that we led GT.M projects.

Our expertise is in building and supporting an extremely robust, highly scalable and secure NoSQL database engine suitable for mission-critical applications. The database we built found success at the heart of several of the very largest real-time core-banking systems in the world, as well as a nation-scale electronic health record system.

Throughout 2018, we plan to build on that expertise and track record, and we are seeking to expand the code base beyond the narrow focus of GT.M to all four broad types of computing "tiers":
In the periphery or edge

Devices, smart sensors, and actuators
Hubs / integration points and local system intelligence

In the data center or cloud

Transaction processing and decision support
Machine learning
While the tiers all have different database requirements, all can benefit from an industrial-strength database engine that provides persistence. Although the YottaDB code base can satisfy the requirements of all computing tiers, previous investment in GT.M only targeted two classes of applications in the third tier (real-time core-banking and electronic health records). We intend to take YottaDB to all tiers –  in effect, "YottaDB Everywhere."

In the days and weeks ahead, you will see product releases from us as we work hard to make this vision a reality. Stay tuned, and please use the YottaDB site to tell us how we can better serve you.

Throughout, we remain committed to, "Rock Solid. Lightning Fast. Secure. Pick Any Three."

I would like to take this opportunity to wish you a very Happy New Year in 2018. May you and yours find happiness in plenty, and success in your endeavors.

YottaDB r1.10 Released

YottaDB r1.10 released with support for Linux on ARM (e.g., Raspberry Pi), performance enhancements and more.

Visit r1.10 on GitLab for more details and to download YottaDB r1.10.
Tarball Hashes
| | |
| --- | --- |
| sha256sum | File |
| 6f6f8eb36a307847e7becb6fd36b2281207352d33f921e16622c0933b7f648ec | yottadb_r110_linux_armv7l_pro.tgz |
| 52e7160dce7fefb1ec91812012084e113c81e0af7e9c4baa9f560bc038ceecc3 | yottadb_r110_linux_x8664_pro.tgz |
| 3c4f5ec09f03de42c845c2d0800fb91249be92f8699a10793f230c4d341b7d02 | yottadb_r110_rhel7_x8664_pro.tgz |
| 2ee6d1c28b5bbb39dbfe2b52ad2fbef9327edcf462127ce31491d66ef06b7bf4 | yottadb_r110_src.tgz |
Connect Microsoft Analytics and Business Intelligence Tools to Octo