YottaDB Presentations
We're always reaching out to our community with presentations at conferences and user group meetings. Here are some recent presentations. If you would like us to present at your event, please contact us.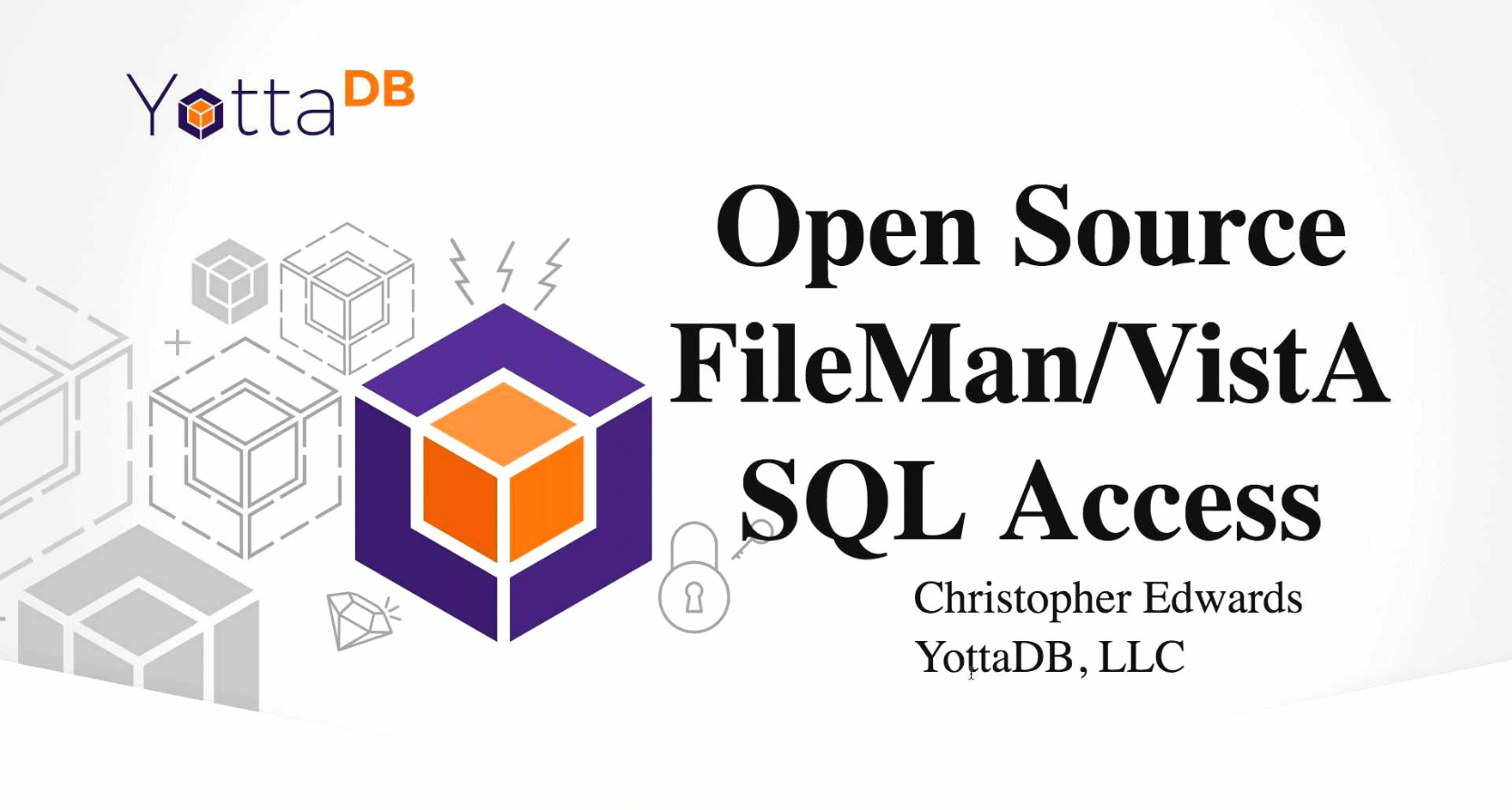 Free/Open Source Access to Fileman Files
At the 36th VistA Community Meeting, and the 2018 OSEHRA Summit, Christopher Edwards spoke on SQL/JDBC access to VistA Fileman files using a completely free/open source software stack.
June 16 and July 18, 2018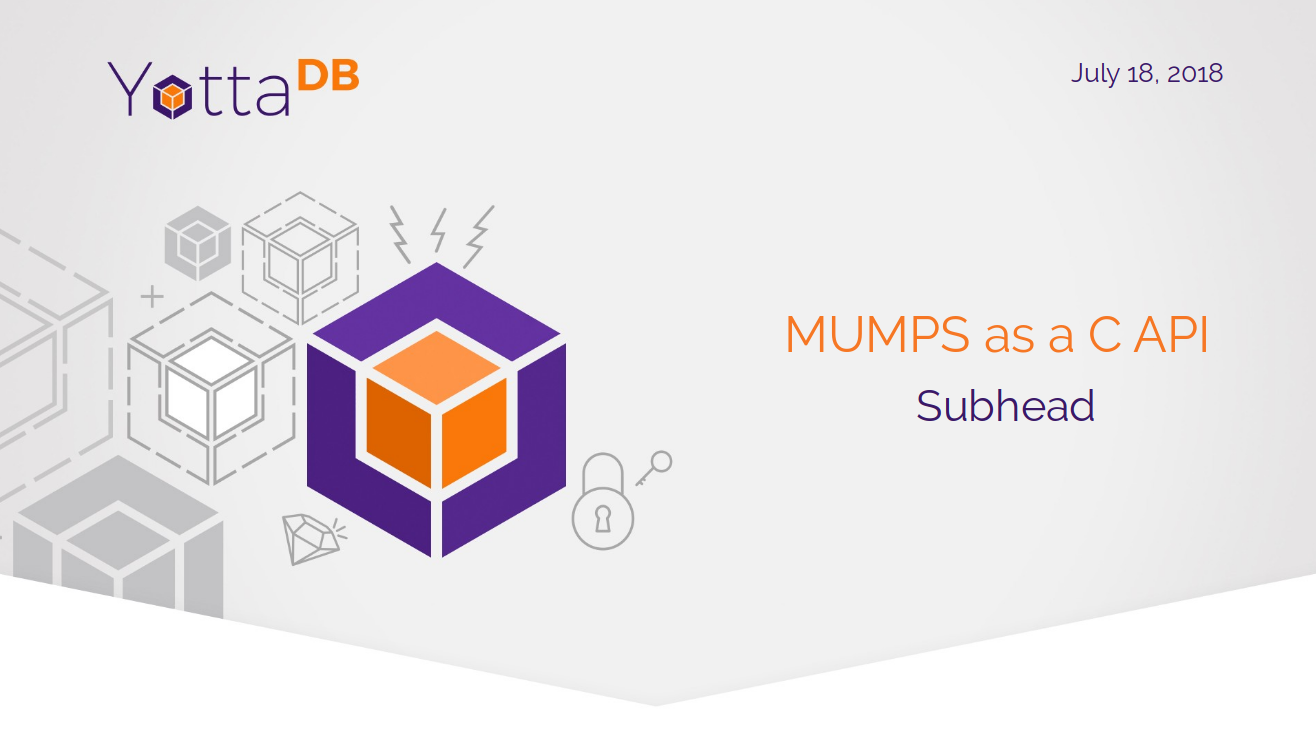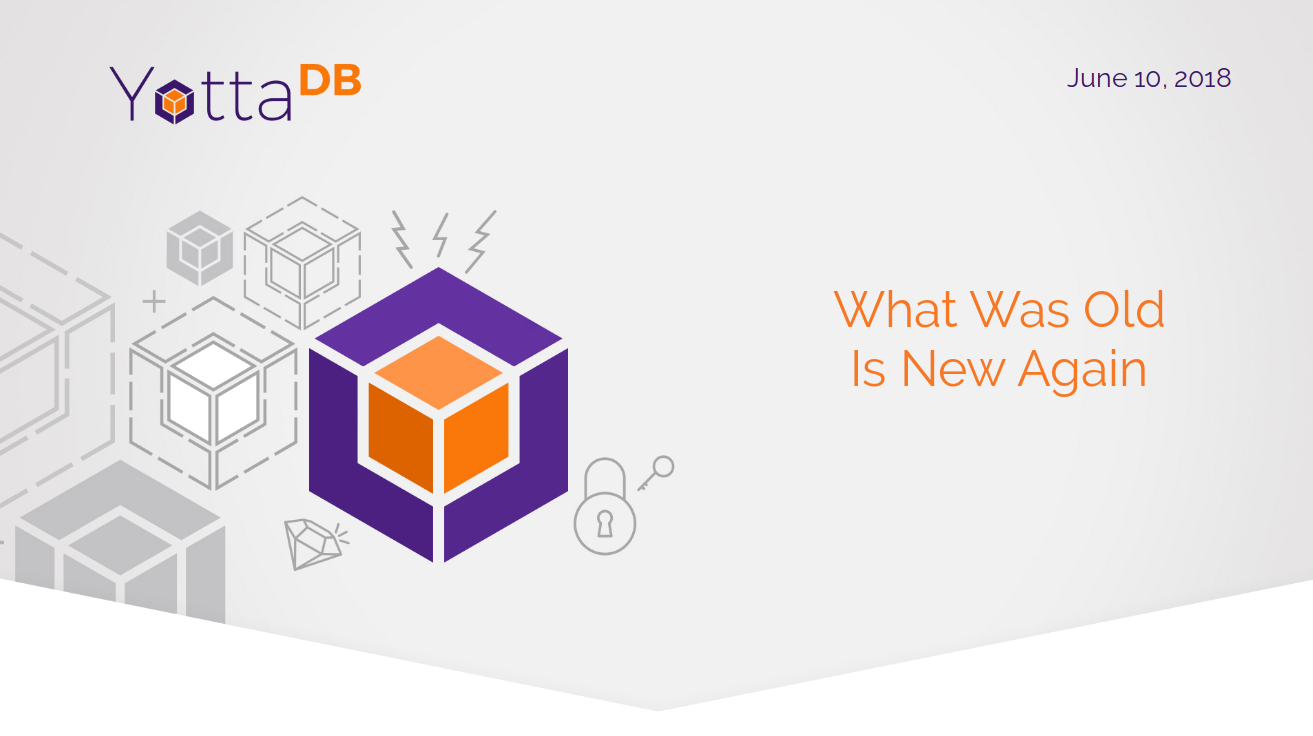 What was Old is New Again
At the 2018 SouthEast LinuxFest, K.S. Bhaskar spoke about the heritage of M technology, and how one of the original NoSQL database technologies stays fresh and remains relevant today.
June 10, 2018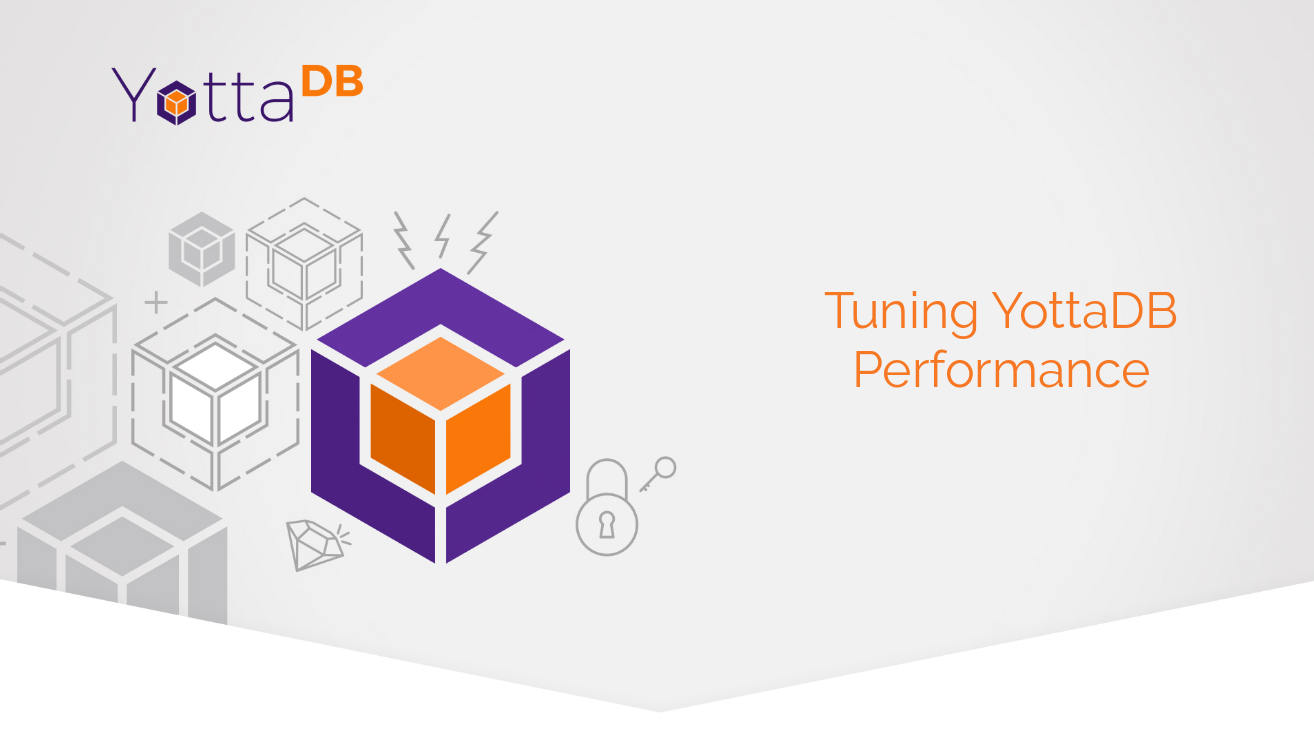 Tuning YottaDB Performance
K.S. Bhaskar spoke on Tuning YottaDB Performance to a group of YottaDB users.
May 21, 2018