One IoT Database for the Edge and the Cloud
YottaDB scales from all the way down to the small footprint needed to embed a database engine in IoT devices to all the way up to the Internet scale needed in data centers to bring IoT applications to life.
The Unique Challenges of Building IoT Systems
The Internet of Things (IoT) starts with connected devices and sensors, which gives them the ability to communicate and collaborate without human intervention. The power of IoT is realized when large numbers of sensors provide input leading to decision support, transaction processing, and analysis services.
In IoT applications, there is a range of device, computation, and communication technologies, each with its own strengths and limitations. From a computing perspective, there are two broad categories of computing systems:
The Edge
Edge devices provide the raw data, such as sensors in parking spaces, and actuators such as automated gates (for example, one that saves drivers the frustration of looking for a non-existent free space by keeping cars out when a parking garage is full), as well as edge devices such as smartphones and data concentration hubs.
The Data Center or Cloud
The central systems (most commonly hosted in Data Centers or the Cloud) that aggregate, integrate, and analyze data from multiple sources, including edge devices and other central systems and in turn provide guidance and control.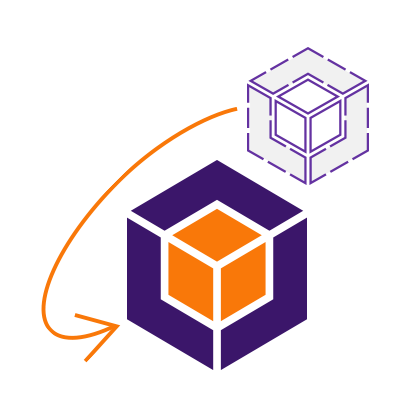 YottaDB is a Single Database Engine for the Edge and the Cloud
YottaDB fits the needs of real-time IoT systems that need to be "always on" because of its proven availability, reliability and security. Because it is highly scalable and multi-model, it can also handle the varying requirements of application data with ease.
Plus, using a single database engine for the edge and the cloud simplifies application design and operational management, as well as allowing data to move seamlessly from one instance to another.
Dig Deeper into YottaDB for IoT
Read our IoT solution brief for a hypothetical IoT system and how YottaDB meets the challenge.
YottaDB Simplifies IoT Application Development
YottaDB delivers the high performance, reliability and security needed for IoT applications. YottaDB features a multi-level key-value data relationship with a schema-less associative memory model that liberates application architects.
The YottaDB team works closely with customers to ensure their success, and also offers an alternative approach to APIs that is more flexible. By creating bespoke APIs that embed the database in your application, the application code makes in-process calls to the YottaDB engine. This flexible approach to APIs makes the YottaDB database engine an integral part of your IoT application.